Skip to Main Content
How to Use OverDrive / Sora Digital Library?

Students and staff: Login with your WAB ID
Parents: Use the parent portal email and password (wabtiger) to login.
Choose a book:
You can browse books on the homepage, or select a category from the Subjects, Collections, or Levels menus.
Or, if you know what you want to look for, use the search bar. This is good for searching by title, author, or keyword. For more search options, select Advanced Search.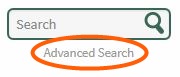 Select the book> Borrow > Checkout

You can read/listen in your browser (with an internet connection) OR

Download for offline reading/listening
Offline listening:
Download OverDrive for Mac in the app store.

Open the app > Choose File > Open and find the .odm (audio file) > Select it > upload into the app.

You can listen in the OverDrive app, or transfer the files to any audio device connected to your laptop using the app.
Read e-books offline
To download and read an eBook offline, you will need to download Adobe Digital Editions. Students can download it from the self-service portal.
Download the DMG file to install.

Authorize the app: Under the help > menu select > Authorize computer

Choose Adobe ID (NOT Overdrive) and use your WAB details to create the account.

You are now able to download books and read them offline with ADE.