Skip to Main Content
It looks like you're using Internet Explorer 11 or older. This website works best with modern browsers such as the latest versions of Chrome, Firefox, Safari, and Edge. If you continue with this browser, you may see unexpected results.
A visual depiction of the ways in which students make meaning and understand concepts, from Project Zero.
Interactive Understanding Map
An excellent resource, created by PZ's Rachel Mainero. Click here to find out more about the map. When it launches, you can select thinking routines connected to the ways in which we can make meaning and understand concepts.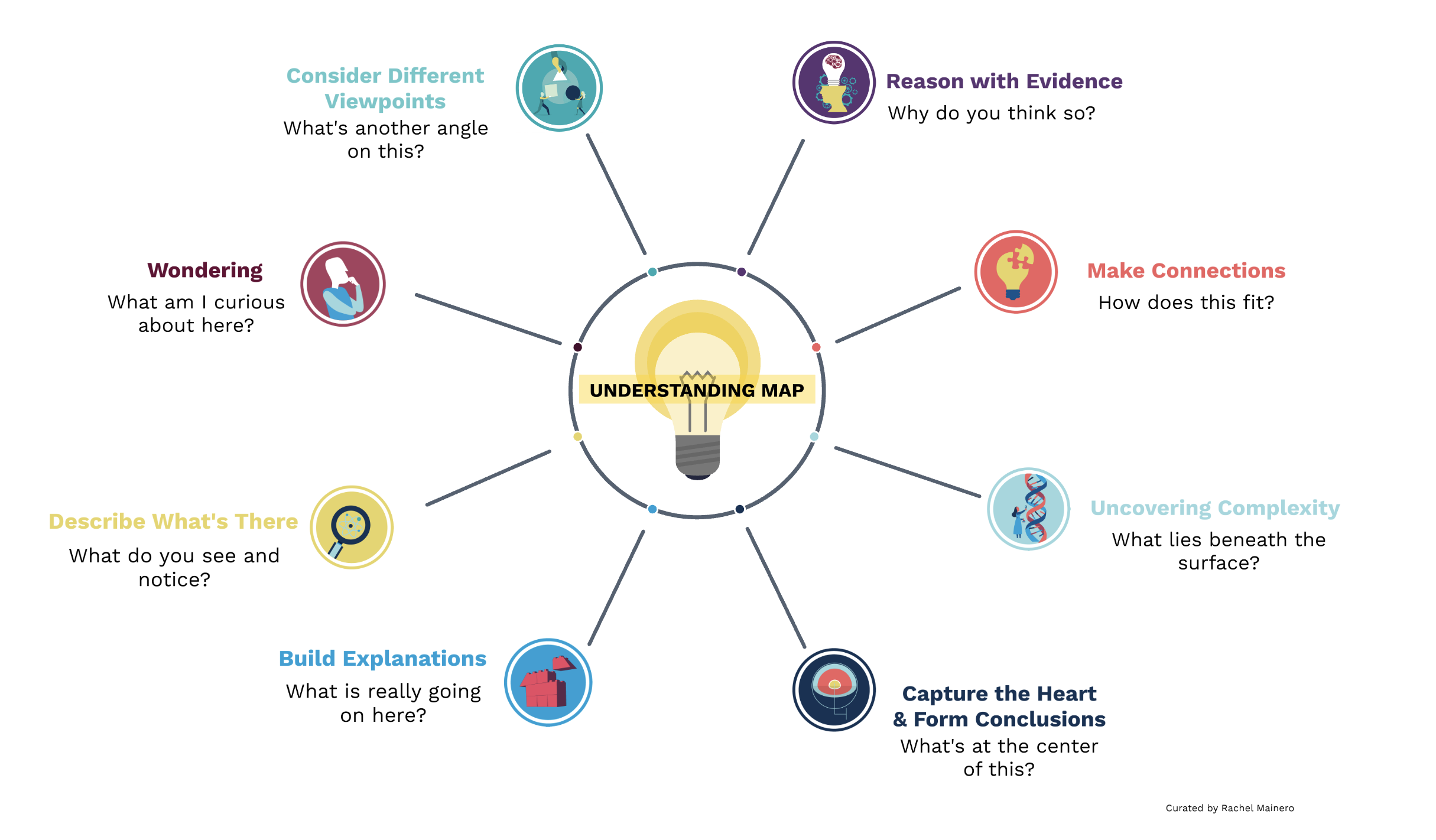 Understanding Map: Thinking Moves Posters