Skip to main content
It looks like you're using Internet Explorer 11 or older. This website works best with modern browsers such as the latest versions of Chrome, Firefox, Safari, and Edge. If you continue with this browser, you may see unexpected results.
ES Systems 2020/21
In the Elementary School, we are prototyping two new systems: Seesaw (EY-SG1) and Toddle (G2-3).
Microsoft Teams will be the platform for our video meetings.
ES Systems
Need support?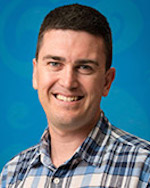 Doug Taylor

douglas_taylor@wab.edu

Edtech & Design Teacher

Asia Pacific Support

Resources created by Stephen Taylor, Nadine Bailey and Doug Taylor for the Parents and Faculty of Western Academy of Beijing.