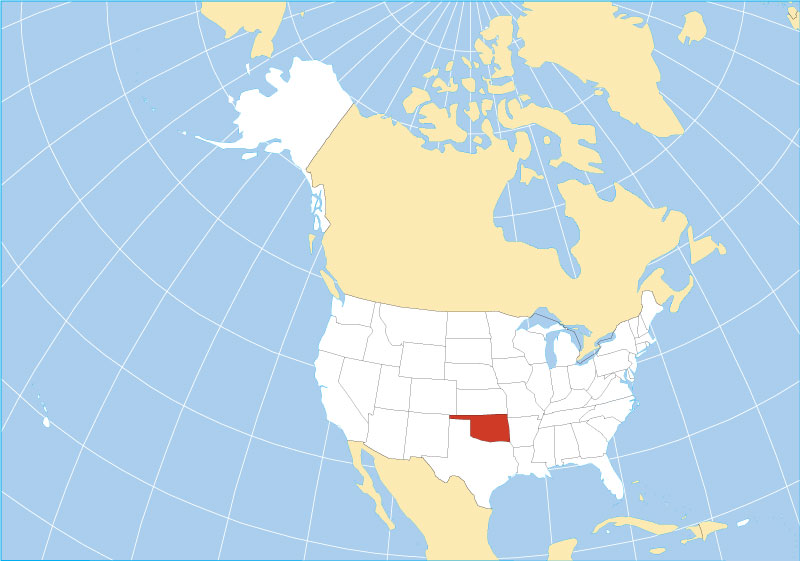 Oklahoma USA Map and information
Oklahoma is one of the 50 federal states of the United States of America.

The landlocked state is located near the geographical center of the 48 contiguous states, in the southwestern central mainland. The state is bounded in northwest by Colorado, in the north by Kansas, in east by Missouri and Arkansas, west of the panhandle by New Mexico, and in the west and south by Texas.