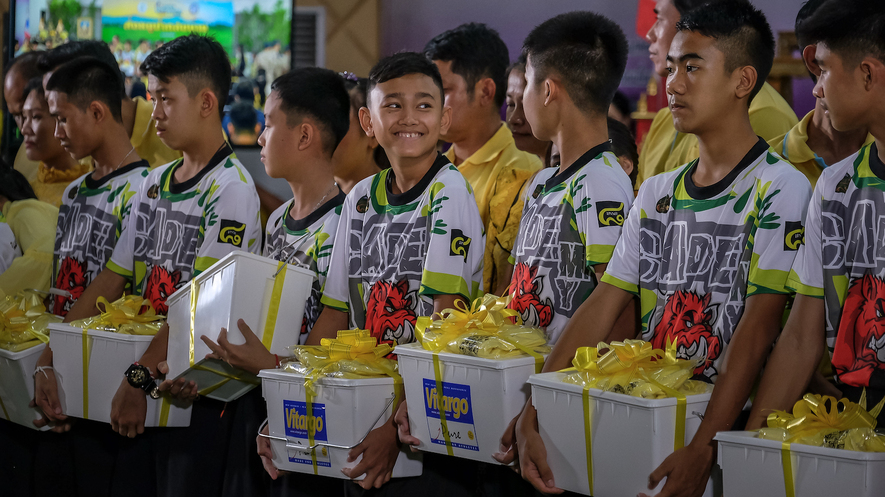 Thai soccer boys recount moment they were found in flooded cave
Twelve boys and their soccer coach were trapped inside a flooded cave in northern Thailand, in Southeast Asia, for more than two weeks. They were trying to dig their way out when they heard voices in the darkness. Their coach quickly told everyone to be quiet.

"We weren't sure if it was for real," said 14-year-old Adul Samon. "So we stopped and listened. And it turned out to be true, I was shocked."